An intuitive and integrated debt collection solution to increase recovery rates.
Debt collection is a core business function in business. Equip your collections departments and teams with an affordable, flexible and compliance-aware collection solution to improve efficiency and profitability.
Collection Strategies & Workflows
Easily create and configure collection strategies for each customer bucket/segment within the auto-dialer while managing compliance.
360° Customer View
Keep your customer data up-to-date by enabling Two-Way Data Synchronization between SPINE and back-end management systems.
Analytics & Dashboards
Leverage aggregate reports to help managers and decision makers optimize and streamline day-to-day operations and processes.
Set your collection strategy while managing your guidelines
Setup your collection strategy for each customer bucket/segment. help you mange your guidelines by defining Call Recordings Methods, Call Scheduling, Number of calls to the same customer per day, Callback Rules, Call intervals, etc.
Segment your customers and assign the appropriate collection strategy to each bucket
Create customer buckets based on multiple factors such as credit history, customer solvability and net worth, etc. Manage different collection teams and strategies based on customer buckets and categories, product types, etc.
Maximize agent efficiency with 360° customer view and set a personalized context for each call
Leverage real-time synchronization between back-end systems and SPINE to ensure customer data and information are updated in real-time so the collector doesn't waste time and effort searching for them in other systems.
Monitor your progress with real-time reports and manage compliance with call recording
Use Productivity Report to monitor Real-Time Promise To Pay (PTP), Keep Promise (KP), Broken Promise (BP), and other key metrics. Use call recording to verify the compliance of phone conversations or identify training and coaching needs.
Increase your Success Rate with a Simple, Affordable, and Reliable Contact Center Solution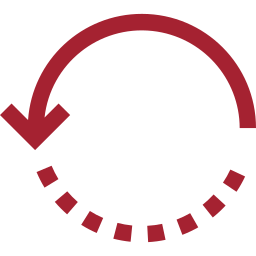 Get 360-degree approach. Collect with confidence. Increase recovery rates.
Improve Agents' Efficiency
Minimize manual work. Set efficient customer contact. Improve the bottom line.
Set collection strategies. Monitor Compliance. Protect your business.
Key Features & Capabilities
Outbound Auto Dialer
A powerful Dialing Engine with various type of dialer functionalities and settings (predictive, progressive and preview dialing) to increase connection rates.
Unified Agent Desktop
Give your agents a 360-degree view of customer information that empowers them to deliver a personalized customer experience.
Seamless Integrations
Integrate SPINE with your systems, including Salesforce, MS CRM, Oracle DB and many others, to ensure all customer data is available in one interface.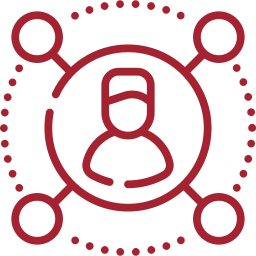 Automatic Call Distribution (ACD)
Route inbound calls to agents based on caller data, IVR selection, business hours and agent skills to optimize each caller's experience.
Interactive Voice Response (IVR)
Make interactions easy and improve customer experience with a fully integrated and customizable multi-level Interactive Voice Response (IVR).
Quality Monitoring
Monitor agent interactions in real-time to improve your quality of service by providing behind-the-scenes or direct coaching as needed.
Our consultants will be happy to presenting our solutions to you remotely or on site, discussing your needs, and advising you on the best implementation approach.