Omnichannel Contact Center
A contact center solution that will support you throughout your digital transformation journey
Inbound & Outbound Calls
Complete inbound and outbound contact center solution to efficiently manage customer interactions and improve agent productivity.
Email
Manage all inbound and outbound customer emails with a fully integrated solution and bring all customer interactions together in a single agent interface.
UC & Video Conferencing
Lower costs by reducing travel, increase productivity and set up a collaborative and humanized professional environment with video conferencing functionalities.
Social Media
Meet your customers on their favourite social channels and manage all interactions on one customer engagement platform.
SMS
Bring text messaging and other omnichannel customer interactions together in a single agent interface to improve customer and agent experience.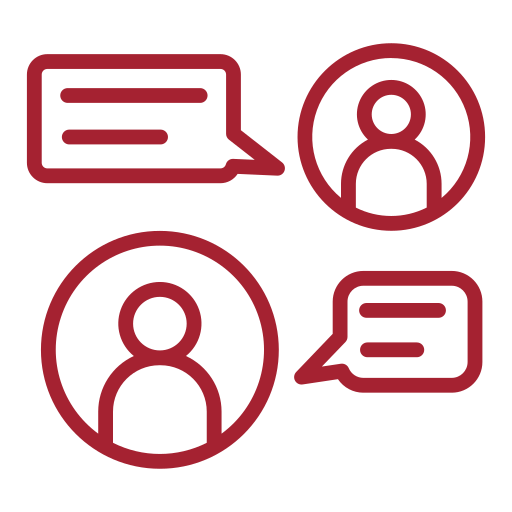 Instant Messaging
Enable your customers to interact with you easily and efficiently through instant messaging and increase customer satisfaction.
Live Chat
Empower your communications strategy with live chat capabilities and deliver real-time service and support throughout the customer journey
Web forms
Let your customers contact you through your website and call them back from a customer engagement platform with powerful outbound capabilities.
Engage customers on any digital channel – voice, email, chat, SMS and social media to improve customer experience. Offer them the ability to self-serve 24/7 to drive adoption of digital services and increase customer satisfaction and loyalty.
Intelligence & Automation
Chatbots
Reduce call center costs, provide 24/7 support, respond to customer inquiries faster, and deliver a smoother customer journey with Chatbot technology.
Intelligent Routing
Automatically route inbound contacts to the best available resource based on your personalized business rules and increase First Call Resolution (FCR) rates.
Proactive Predictive Dialing
A powerful Dialing Engine with various type of dialer functionalities and settings (predictive, progressive and preview dialing) to increase connection rates.
Route inbound contacts to the most qualified agent based on customers' preferences to increase First Call Resolution (FCR) rates. Leverage automation to eliminate manual work, boost sales, improve customer service, streamline operations, and improve business results.
Our consultants will be happy to presenting our solutions to you remotely or on site, discussing your needs, and advising you on the best implementation approach.